CSCS or Construction Skills Certification Scheme Cards are used by construction companies throughout the UK as proof that workers and visitors have a basic level of health, safety and environmental awareness. This scheme was introduced in the mid 90s to combat the rising number of onsite accidents and since its introduction the number of reported accidents have decreased significantly.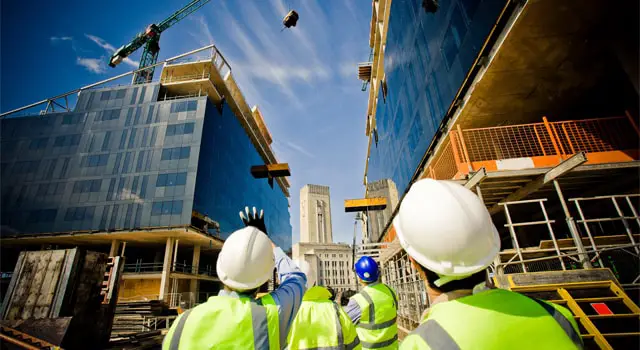 To get a CSCS card most people will need to pass the CITB Health Safety and Environment test, this is a 45 minute long test consisting of both multiple choice and behavioural case study questions. After successfully completing the test you'll need to fill out the CSCS card application form for your specific card type and send it in along with your payment of £36.
There are quite a number of CSCS cards available; these range from site visitors, site operatives all the way up to managers, the type of CSCS card you'll need depends entirely on your qualifications, skill set and current position within the construction industry. At present there are well over 1.5 million CSCS card holders, and with more and more companies requiring their workers to have a valid CSCS card, it's likely to see this number double in the near future.
Types of CSCS Cards
Graduate (Technical, Supervisory and Management)
Trainee (Craft and Operative)
Manager
Site Visitor
Advanced Craft/Supervisory
Professionally Qualified Person
Construction Related Occupation (CRO)
Labourer
Experienced Worker
Experienced Technician, Supervisor or Manager
Trainee (Technical, Supervisory and Management)
Skilled Worker
Most CSCS cards are valid for 3 – 5 years; the validity period depends on the specific type of CSCS card you hold, for example a site operative or a green CSCS card holder will have a card that's valid for 5 years. The CSCS card renewal window is 6 months before expiration and 6 months after expiration, but it's recommended that you renew you CSCS card before the expiration date as not having a valid card could cause refusal onto some worksites.
When applying for your CSCS card you must apply for the right type of card that suits your job role or competency, if you're in doubt as to which type of CSCS card you require then the best option would be to call the CSCS helpdesk on 0344 9944 777; here a trained staff will walk you through all the necessary steps. They'll require some basic information from you such as your recent employment and qualifications to help decide which CSCS card is right for you.